.

Dennis J. Lloyd

Past NMEA Director

BKRADIO.COM

Musi-Tronics

LLC

P.O. Box 1725

Goose Creek

South Carolina

29445-1725

(843) 574-2000

Serving the Southeast

Since 1971

Associations

.
ALL OUR EMPLOYEES ARE CERTIFIED AMERICAN CITIZENS
Musi-Tronics was founded by Dennis J. Lloyd, a US Navy Submarine Veteran
Mr. Lloyd served in the United States Navy Nuclear Submarine Service building a career background in state of the art electronics, security, and nuclear physics. Served as the Port Engineer for the Charleston Harbor Pilots' Association during the years of January 1997 thru August of 2002 where he was responsible for the design and construction of two 2.2 million dollar aluminum, seventy five foot, 2500 horsepower, high speed Pilot Boarding vessels. This task was accomplished along with C. Raymond Hunt Naval Architects, Boston and Gladding-Hearn Shipbuilding, Somerset Massachusetts.
Mr. Lloyd has a vast background and experience level in all areas of the marine industry, this includes advanced electronics, electrical, and propulsion systems. In addition he is professionally trained in large diesel engine technology and has extensively worked with Detroit Diesel and Daimler-Chrysler, a Mercedes Benz company in the application and maintenance of high horsepower (500 to 2300 BHP) continuous duty commercial diesel engines. These skills coupled with 34 years of active participation in the communications industry, he also possesses a high degree of skill in industrial electronics and security. Mr. Lloyd's comprehensive background makes him an expert in systems operability and interoperability. Systems reliability, interoperability and forward compatibility are Mr. Lloyd's bylaws on a day to day basis. He accepts only perfection, and perfection is what is delivered on a daily basis by his company!
Musi-Tronics LLC carries a complete line of commercial communications equipment including Bendix/King radios by it's BKRADIO.COM division. We carry a vast line of specialized electronics. Musi-Tronics also sells and services diesel and propane powered generators for remote communications site back-up power. We specialize in custom systems integration and interoperability ranging from analog and digital communications systems to the most sophisticated marine and land based power systems.
Service, Repair, or Design ...
Sales, service, repair, or complete design, Musi-Tronics is the perfect company for your needs and perfection is what we deliver! Our staff is populated with the finest American Citizens in their related trades, many of them are ex-military and highly trained experts chosen for their expertise. We have a diverse family possessing vast expertise to support the broad spectrum of work we complete. Our staff is proudly comprised of one hundred percent American citizens, we do NOT hire nor do we employ illegal immigrants!
How We Got Started ...
It all started in 1971 when Mr. Lloyd opened a small start-up communications business while in the United States Navy Nuclear Submarine Service. He called it Lloyd Electronics and worked on commercial two way radios as well as citizens band sets. Initially the business specialized in Motorola communications systems repair and installation. Lloyd Electronics provided needed supplemental income for his growing family. The communications division remains the main industry of Musi-Tronics LLC, the division is named BKRADIO.COM and is a Bendix/King, BK Radio, and RELM communications dealer.
Being an avid keyboard musician and possessing skills in computers, Mr. Lloyd formed a company in the early nineteen seventies to service newly developed computerized organs. Mr. Lloyd named this company Musitronics and was the first and original company to carry this name. The small company filled the need of an emerging technology, most organs prior to this point in time were comprised of analog electronics. The new machines required computer knowledgeable personal to work on them. Many of the existing musical instrument technicians were untrained in this new computer controlled music field. Musitronics filled the need and delivered service for the new emerging computerized musical instrument industry. We maintain a small division accomplishing this work as a "love of the industry" operation. The Organ service industry not our main line of work however the division remains true to it's historically established customers primarily due to Mr. Lloyd's enthusiasm in the instruments.
In late 1979 Lloyd Electronics found itself serving as a major contractor for the USDA Forest Service providing installation and service for radio, telephone, and computer systems. Our company was FIRST to introduce fiber optics data distribution to the USDA Forest Service. The fiber optic industry was so new at that time it was virtually unheard of as a viable solution for terminal interconnection. The need was great since the Data General mini mainframe systems at that time were very expensive. Located in rural areas, the USDA Forest Service computer systems were being destroyed on a monthly basis by lightning caused differential ground potentials. Musi-Tronics proposed, sold, and installed fiber optic non conductive data lines which isolated the terminals from the mainframe, the non metallic path solved the problem and lightning caused losses were eliminated.
The addition of Data General to our line of service representation also opened the doors of the South Carolina Department of Natural Resources, known as "South Carolina Wildlife" at that time. As a contractor for the SCDNR, Musitronics developed expertise in electro-pulse fish harvesting used to provide harmless collection of fish for tagging and release programs. We were also a pioneer in the design and development of hydro-acoustic fish counting equipment. Musi-Tronics developed a computer system called FISHcount (http://fishcount.us) which allows for remote monitoring and data collection of fish passage through hydro electric generating stations. The system catalogs fish families, population, and mortality levels (survivability) of fish passing through a hydro electric power plants turbine wheels. The data is used in the process of re-licensing hydro-electric power plants with the Federal Energy Regulatory Commission also known as FERC.
(It is little known but most fish pass through popular type hydroelectric turbines and survive.)
About our name ... frequently asked
As for our company name, the federal government had a major roll in establishing "Musi-Tronics" as our flagship name! Although Lloyd Electronics was the parent company and a Motorola Communications Dealer, the government some how took a liking to the name Musi-Tronics and just started calling our company by the name of it's keyboard division, MusiTronics. The little division assembled to work on digital organs had such a unique name that the government liked and remembered. It did not take a rocket scientist to figure out that Musitronics had become our trade name. From that point forward we hoisted the little organ divisions name to the top of the flagship's main mast and Musi-Tronics LLC became the parent company name for all the divisions of the Lloyd industries. We added the hyphen and capitalized the "T" since our line of custom manufactured electronic systems carry our system logo of "M/Tsystems", we felt this helped the logo recognition.
Musi-Tronics later added a third division known as "Lloyd Communications" to host our Allied Signal Bendix/King Communications Dealership. Soon after becoming a Bendix/King Communications Dealer we found the product line so robust and reliable we made it our main line and rightfully dumped Motorola!
Musi-Tronics renamed the division for it's internet entity "BKRADIO.COM ".
There you have it, the mini version of Mr. Lloyd's efforts and company growth along with the ever asked question as to how we got the name Musi-Tronics!
MEMBER IEEE
Mr. Lloyd maintains his membership of the Institute of Electrical and Electronics Engineers, the world's leading professional association for the advancement of technology. The IEEE through its global membership is the leading authority on areas ranging from aerospace systems, computers, and telecommunications to biomedical engineering, electric power, and consumer electronics among others.
MEMBER NMEA
Mr. Lloyd is a Member and Past Director of the National Marine Electronics Association and served as Central East Director for the three year term 2001 through 2003. As the Central East Director he was responsible for the states of Georgia, North Carolina, South Carolina, Tennessee, Virginia, West Virginia, and Bermuda. Dealers and merchants interested in joining the NMEA please visit the NMEA web-site (http://www.nmea.org) and click membership located in the upper left hand corner of the page. Please take the time to experience the benefits the NMEA can provide for your marine business.
MEMBER RTCM
In keeping with current rule making governing both national and international policy for maritime communications and safety Mr. Lloyd maintains membership with the Radio Technical Commission for Maritime services. The RTCM is chartered in the District of Columbia, USA and is a non-profit scientific and educational organization focusing on all aspects of maritime radio communications, radio navigation, and related technologies. The RTCM was established in 1946 and remains today a robust and elite organization that serves to bring government and the private sector together in developing solutions to both national and international maritime radio communications and radio navigation issues.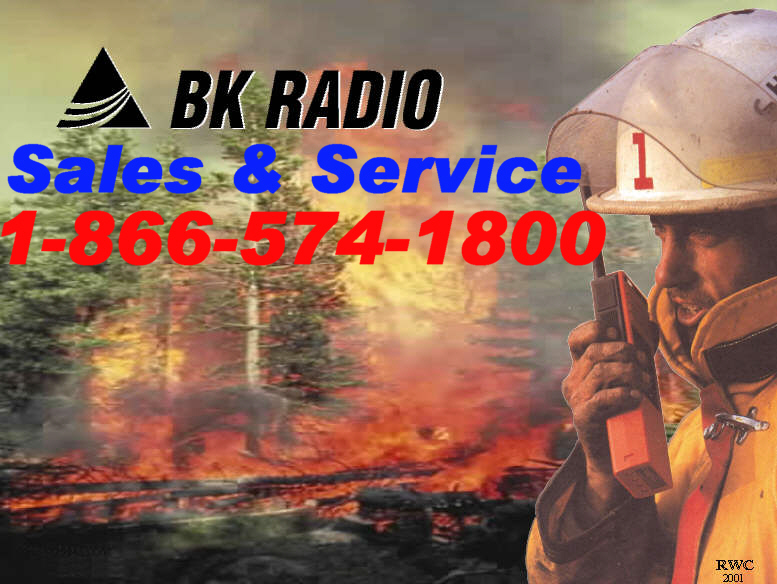 Bendix/King RELIABILITY
Radios Designed by the Aerospace Industry
A division of Musi-Tronics LLC
Putting Technology in Harmony with Your Life!

American VETERAN Owned and Operated



a Musi-Tronics LLCorporation
E-mail: info@musi-tronics.com or info@bkradio.com
ALL OUR EMPLOYEES ARE CERTIFIED AMERICAN CITIZENS
Musi-Tronics BKRADIO.COM Lloyd Electronics Lloyd Communications